Some questions: Did they shoot this at Sears? What's with the crushed velvet backdrop? Also, is Chris holding a watch? Why?
1. (I'd love to link to the moment, but there are no decent Youtube vids available. What kind of fascist state are we living in??)
Listen, I know I'm supposed to be up in all kinds of arms about Mileygate, but I honestly couldn't get through 30 seconds of that awfulfest, so I skipped it. I've read some lovely essays and analyses of the cultural momentum we are riding that led to
that
, but mostly I'm just disgusted by the 50 year old executive(s) that undoubtedly agreed to and vetted the whole mess. The only reason I even knew the VMAs were happening was because in my heart I am still 16 and wearing sparkly blue capri pants and an ill-advised amount of glitter to my first NSYNC concert and that girl would smack 29 year old me for missing their (very short) comeback. I loved every bit of it and I
may
have done some Wade Robson choreography in my living room in a fit of joy.
2. We are sort of not doing dessert right now and these are seeing us through. They are currently selling them at Costco and Stephen and I are totally obsessed. They come in little 100 calorie packs and are the best dessert if you're not really having dessert. SO delicious.
Disclaimer: not my work.
3. I've been trying to journal lately, and a combination of these fine point Sharpie Pens (in lots of colors!) and the awesome selection of journals at Target has me very motivated (I have
these
for little things and
these
for the journaling). I'm a terrible, terrible scrapbook/memory book person, but I thought I could manage a bit of a journal for each of my kids. We shall see.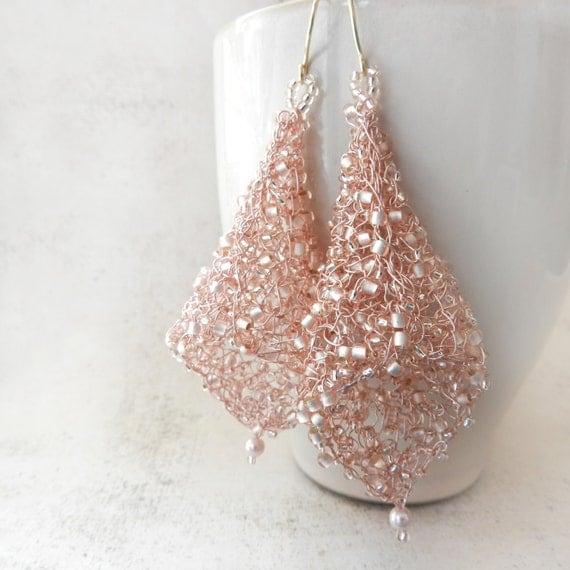 4.I love and want these earrings. Gorgeous gorgeous gorgeous.
5. Maybelline Color Tattoo in Barely Branded and L'oreal Infallible Eyeshadow in Bronzed Taupe
Together these two make a very easy, very pretty natural eye look that lasts a reasonable amount of time. I toss on some mascara and look reasonably polished, which is the most that I can ask for from my makeup on the regular.
6. Is it obvious this post started as a
five favorites
until I realized that not only is it not Wednesday, it's almost Friday (!) and I turned it into a 7QT?
7. We started "real" dance this week (Juliana was in a "Wiggles and Giggles" class last year, but this year she is in a real class with real leotards, tights, ballet shoes and buns) and it is the cutest darn thing in the whole wide world. I took way too much video of the first class, but I just couldn't help myself.
I told her to dance. This is what I got. Sammy wanted to join.
Go see
Jen
for many, many more takes!